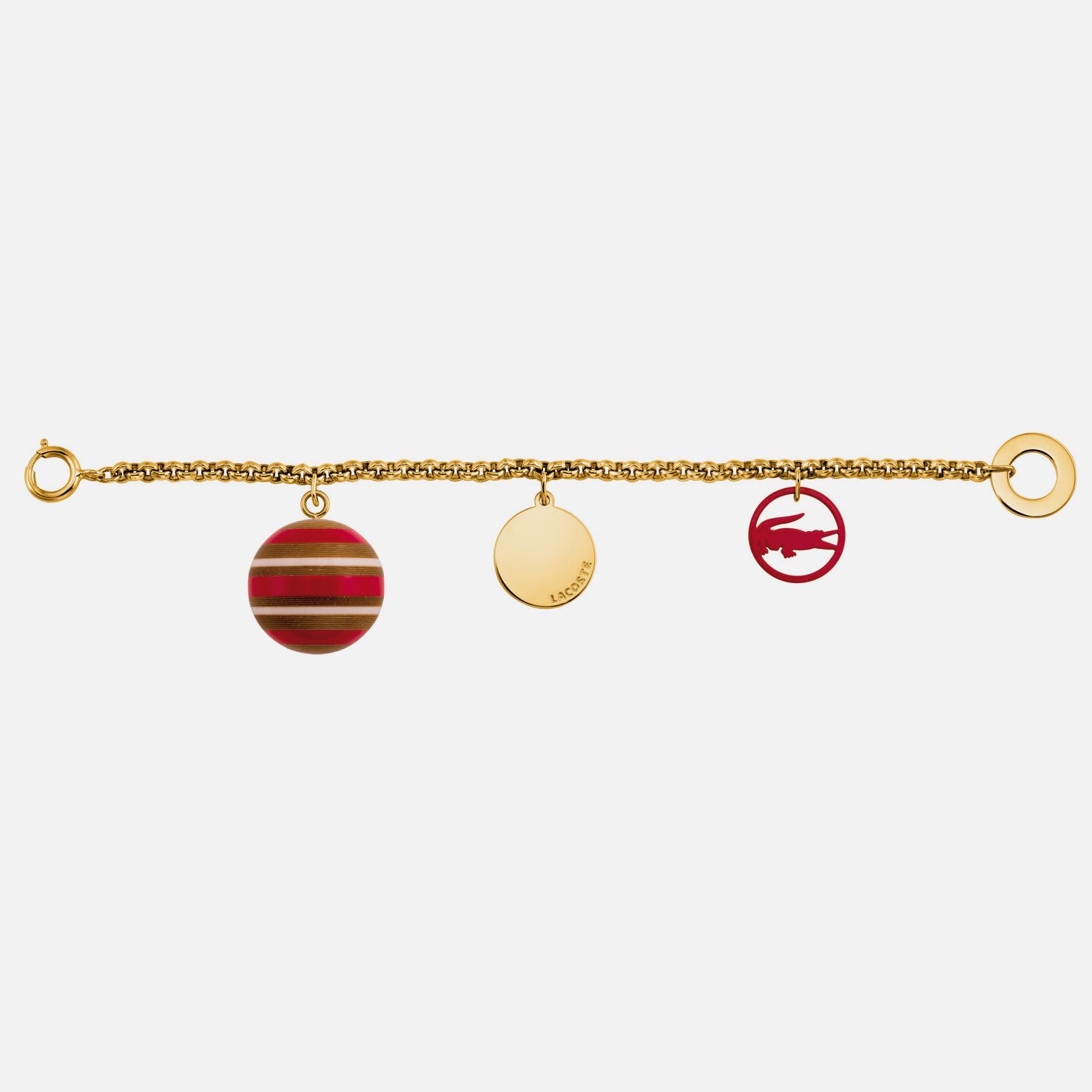 Sportswear bag charm
Colour:
WOOD/LADYBIRD/NENUPHAR
Free shippingover £75 FreeReturns
Description
New : an accessory considered as a jewel, original and handy, you can hang it everywhere! Inspired of a bracelet, this bag charm is aesthetic and clever : it can fit to all your bags ! 3 charm's for this colored jewel: a colored bowl, a « LACOSTE » medallion, and the must-have reversible croco medallion (front side in color, back side in steel). The crocodile will follow you everywhere you go! You can choose your favorite color among our 2 colors.
more details
Made in France
Steel, resin and golden metal
close